We price 'per check' & 'per location'
Each check we offer has a unique price dependent on the location where that check is being conducted.
The best way of viewing the live price for any check is within the criteria builder. (If you are not yet a Veremark customer you can sign up for a free account here.)
Select the country in which you would like to perform the check:

And the accurate pricing for all available checks will be displayed below: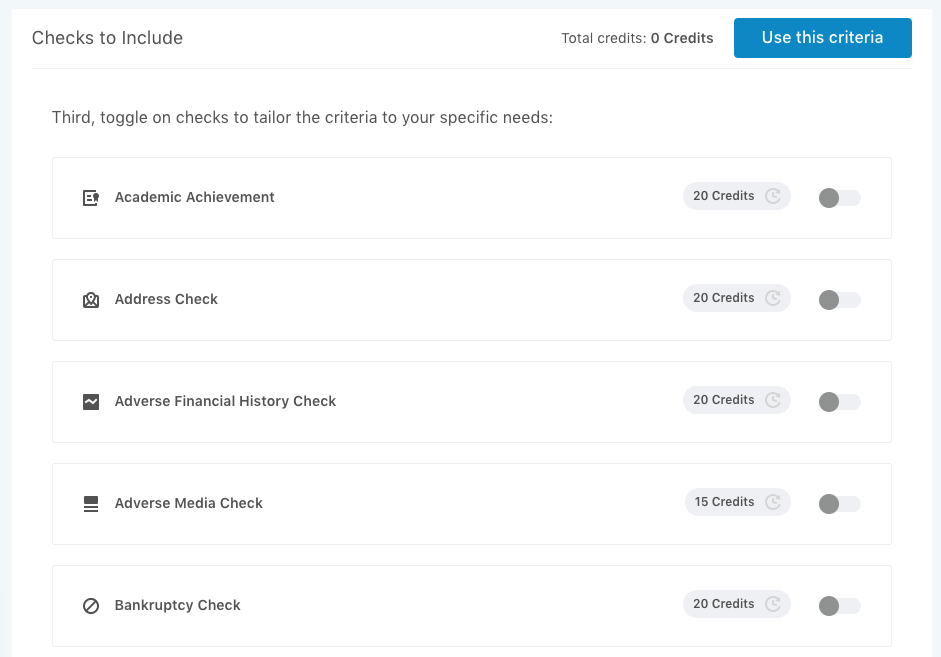 We price in credits
You will notice the price of Veremark checks are listed in credits. For simplicity and transparency the value of 1 credit = $1.
We use credits for a number of reasons.
Firstly we are an international platform, and credits enable us to be region agnostic.
Secondly, we use credits to enable our pay as you go customers to purchase bundles of credits at a discount, for even better value background screening.
Credits are ideal for business screening under 50 candidates a year.
If you expect to be screening more than 50, please speak to us about an invoice monthly contract. Learn more about purchasing credits here.