An introduction to candidate communications and settings
Veremark communicates with your candidate through email and SMS. The format and cadence of candidate notifications can be customised in your settings.
In the welcome email the candidate is given a list of the checks to be completed and a set of instructions.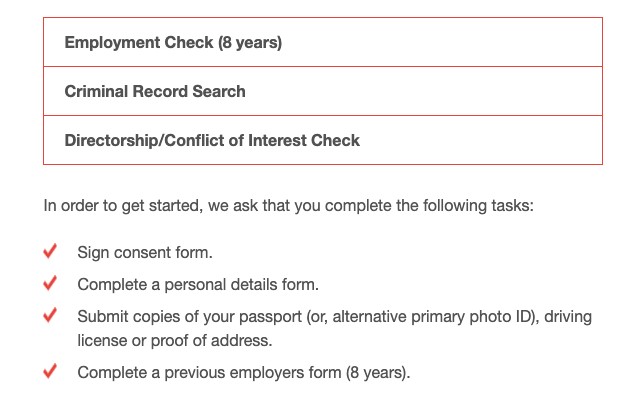 The emails can be worded for different candidate types, including new hires, existing employees, interns and consultants.
Find out more about the candidate experience here.